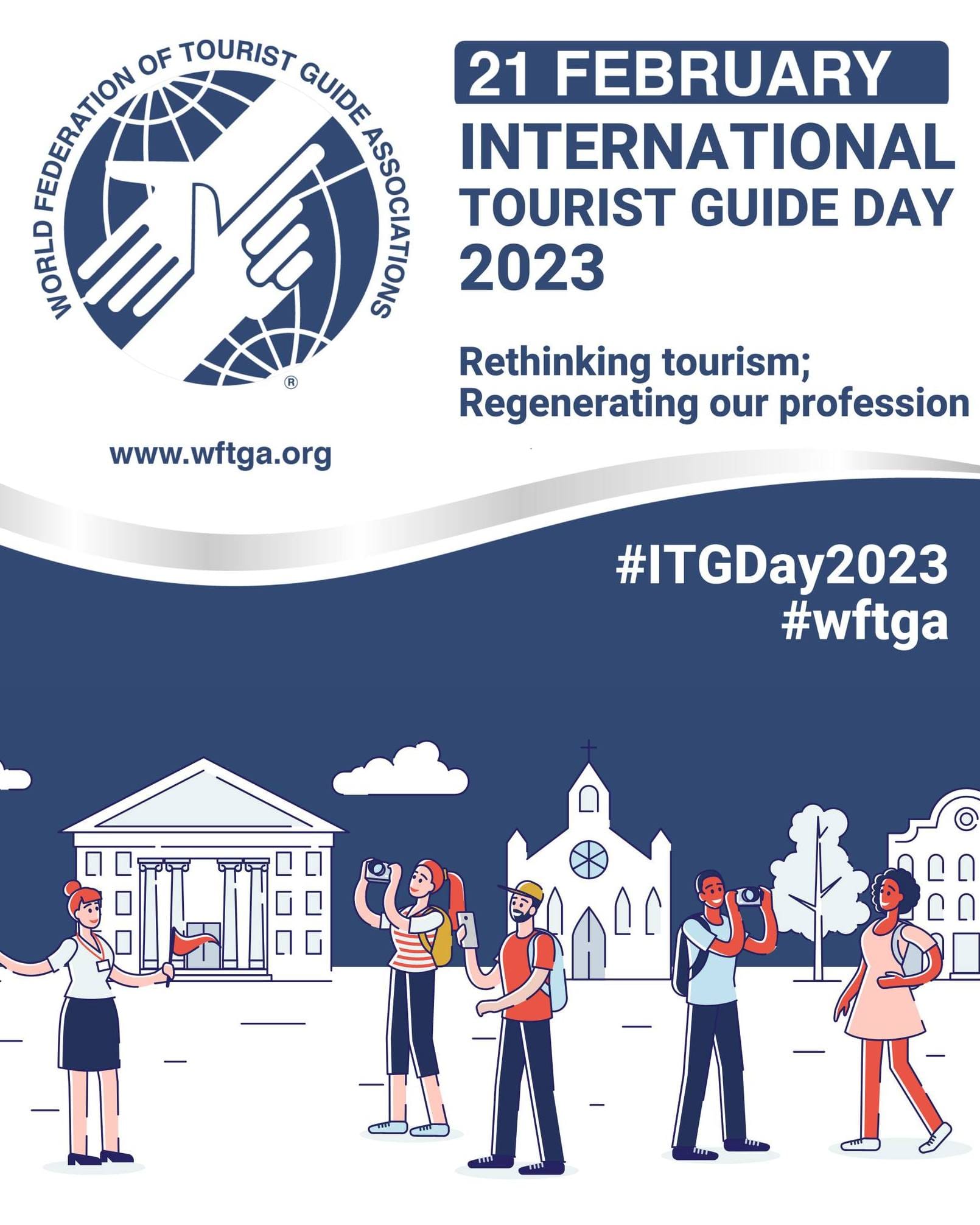 The year 2023 lies ahead of us, and on the 21st of February, we will again be celebrating International Tourist Guide Day – the day we celebrate and showcase our profession as Tourist Guides.
This is a day that was set in motion in 1989 at the 3rd WFTGA Convention in Nicosia, Cyprus. Since then, the day has grown immensely. From the beginning the founders of the WFTGA and the first WFTGA Presidents Yossi Grau and Jane Orde knew they were involved in something good, and little did they know what an exceptional organization WFTGA would grow to become.
Challenges remain with us now and into the future. Therefore, it is essential to rethink our role as Tourist Guides to remain relevant in the future.
In a mindset shift, we want you to realize that we, the Tourist Guide are not only channels to our destinations, but also important contributors to growth and development of our cities. We play a significant role in positively impacting our local communities and the lives of the people we meet.
Now, like never before, is the right time to renew, regrow and regenerate our profession as Tourist Guides.
Therefore, our theme for the 2023 International Tourist Guide Day is:
Rethinking tourism; Regenerating our profession.
Please come together with your colleagues worldwide to highlight the importance of our profession to your local community, to your heritage and environment, and local economy.
Many have played a hand in the growth of the WFTGA and the recognition of this very special day. Our President Emeritus, our previous Executive Board Members, our Area Representatives, our Global Brand Ambassadors and of course you, our WFTGA Members. Let us continue to build on our legacies together.
We look forward to seeing the WFTGA Family come together in February 2023.
Yours in Tourist Guiding,
Alushca Ritchie, WFTGA President
 Nina, Viola, Manu, Maricar and James
WFTGA Executive Board